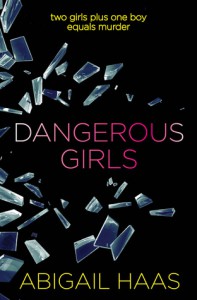 What the hell did I just read?

I do not mean that in a good way.

This is possibly my most anticipated read of the year. And I am so fucking disappointed. Make no mistake, it was a good book. Was it amazing? Not in my opinion.

I devoured it in one afternoon. There was something addicting about the writing that made me want to keep reading. And the story developed nicely, at least until the ending.

The ending was surprising, and completely caught me off guard. In fact, I didn't understand it at first. I actually had to re-read that last chapter several times, and I even googled who was the killer. It was confusing. And I think the reason it caught me off guard was because nothing really led up to it. I don't know, maybe there were signs; maybe I'm just not a perceptive reader?

I could not empathize with any of the characters, least of all Anna. She didn't leave an impression on me. A lot of characters, like Tate or Mel, seemed pathetic. Some seemed like jerks (Dekker). I didn't even feel that bad for Elise; she didn't seem like a very likable person.

Overall, I say: read Dangerous Girls at your discretion. It wasn't necessarily a bad book, but I felt somehow let-down by it.